England have surely not had a worse winter in living memory. Thrashed by Australia in the Ashes and humiliated by the Netherlands at the T20 World Cup, the talk is now of re-building English cricket.
Arguably the most important part of that re-building process is the appointment of a new coach, something which should happen over the next couple of weeks.
Reportedly four men are on the shortlist,
England's current limited overs coach Ashley Giles, former England coach Peter Moores, Nottinghamshire head coach Mike Newell and Trevor Bayliss, former Sri Lanka coach.
It appears that the three Englishman all have reasonable chances of landing the job, however it is the outsider, Australian Bayliss, who the ECB should look to in order to revive England's fortunes.
It has been suggested by many former players that England need to completely overhaul how they go about playing their cricket. The conservative tactics of the previous England regime under Andy Flower have been found out by aggressive sides like Australia and these tactics have also alienated fans who want to see England playing a more exciting brand of cricket.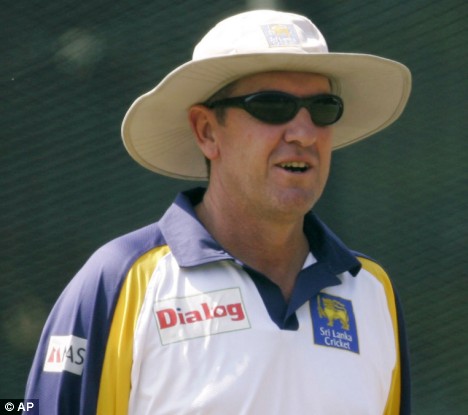 Trevor Bayliss
Bayliss could be the man to provide this change in attitude
. He seems better placed to do so than Giles, Moores or Newell.
While the three Englishman all have connections with the previous regime, Bayliss is an outsider. That is exactly what England need. Someone to come in, look at the faults in English cricket and solve them without any previous baggage.
Bayliss also holds another trump card overs his rivals for the England post. He has been a success in a number of coaching roles all over the world. In 2011, he helped Sri Lanka to the final of the ODI World Cup in India. Has has also won the IPL with the Kolkata Knight Riders and was victorious with the Sydney Sixes in the Big Bash. At a time when England have been accused of living in the dark ages when in comes to 20/20 cricket, Bayliss experience of success in that format could be invaluable.
In terms of his qualifications, Bayliss appears to be the outstanding candidate. However, it is unlikely that he will be given the job. The ECB appear to be desperate to appoint an English coach who is involved in their coaching schemes. It may also be that Bayliss would question the ECB's decision to dispense with the talents of Kevin Pietersen.
Appointing Giles, Moores or Newell would be safe for the ECB. Appointing Bayliss would be a brave choice but that is exactly what England need right now.